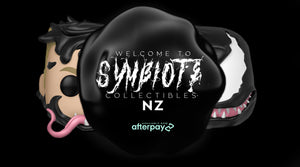 Free protector with every 4 inch POP!
A COLLECTION FOR COLLECTORS
We are here to buy and sell anything Funko. We have both the passion and knowledge to find all those hard to find POPS! that we all dream of having in our collections.
We source our collection from both local and international collectors and we want all the "stickery" goodness!
Testimonials
⭐⭐⭐⭐⭐

Fast replies, excellent service and pops arrived securely packaged and bubble wrapped. Excellent conditions on the pops. Came with bonus protectors which I wasn't expecting. Would recommend them to any avid pop collectors.

Anna Fincher
⭐⭐⭐⭐⭐

Cannot recommend high enough. Super quick response times to messages and queries. Have ordered a few times and the pops come thoroughly packaged and secure.

Andrew Dowdle
⭐⭐⭐⭐⭐

Amazing care of pops, well packed, in great condition, quick postage. Love all my new Harry Potter pops thank you so much.

Tory Price
⭐⭐⭐⭐⭐

Highly recommended! great seller and Funko pop 4" that I bought came with protector. Packaging always on point. So no matter what it is, I never experienced stress on buying from Symbiote!!

Thanks bro, You're a legend!!

Henry Jr Villamiel
⭐⭐⭐⭐⭐

I've bought a few epic pops from here and the service is awesome and they always arrive mint!

It's always a worry, especially when you buy rares. I will buy here before anywhere else.

Char Rain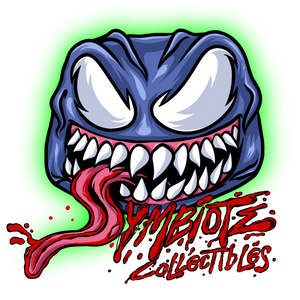 Symbiote Grading System
This is all subjective and we recommend looking at all photos provided.
Don't hesitate to get in contact and we can show you closer images of each item including a video if need be.
Mint (M – 9-10) 
Minty Fresh. May have 1 or 2 very minor flaws only seen on close inspection.

Near Mint – (NM – 7-9) 
Box is still in great shape, may have a few flaws and ware but still in a overall great shape.

Good-Near Mint
In between the two. May be just one side that isn't looking the best.

Good – (G – 5-7)
Damage is more noticeable but still looks good, especially in a protector.

Out Of Box - Yes, It's just the pop

IMPORTS & NFTS
Importing product is a costly exercise, we are always looking at keeping our prices as low as we can but we base our prices on the cost of securing the item and getting it to Symbiote Collectibles in New Zealand.
When an item is coming such a long distance there is an increased risk of damage during transit.
We take all precautions to avoid damage in the packing of the boxes in the U.S.A but in the event of minor box damage your order will proceed as planned. In the event of major damage you will be offered a full refund, either a voucher or cash back and thats up to you. We will replace if we are able to but can't guarantee that.
Import (including NFT) orders are final and can not be canceled or altered.
NFT listings with stock photos are pre-order and ETA is based on Funko/Droppp information and therefore is subject to change and is out of our control. We will get the orders out always as soon as stock arrives.
PLEASE NOTE: All import & NFT orders are FINAL. We are unable to cancel import orders due to change of mind as we order based on orders received.
(Any order that is for any reason canceled will be subject to a 30% restock fee to cover all fees generated from the sale.)
Returns/refunds
We ship all our 4 inch pops in protectors to avoid damage during shipping. If an item has been received and is not as pictured in the listing we ask you to get in contact straight away. Sending the item back so we can replace is the first step, we ask you provide pictures of any damge on the pop plus the protector, also pics of the shipping box before its been opened is helpful if the damage occured due to courier. if u have changed your mind about a product bought then we ask you ship back to us and we will refund you (please note a 30% restock fee will apply.)
If you have failed to look at all photos provided and read the description of the item you have purchased we will not issue a refund. Not all items we are brand new and some may have damage that is visible in pictures provided and a grade will be provided in the description.
We do not do refunds on any preorder items as mentions in the import section due to change of mind.